Welcome to our Young Changemakers!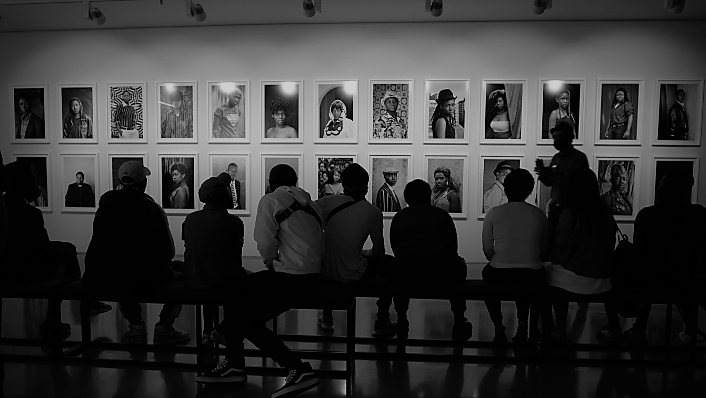 The young people we work with at Changing the Story are integral and authentic partners and the intention of our Young Changemakers Series is to reflect this. The aim of the series is to include and amplify the voice of young people we have engaged with over the course of the project, as well as the voice of other young people in the Global South we don't yet know about that are supporting and enabling positive change.
If you are a young person (18-30) based in the Global South we want to hear from you!
Do you have an important message you want to share with our network of policy makers and practitioners?
What are you doing to spark change in your society?
Why do you think young people, the arts, human rights education and social justice activism are important?
What do you feel needs to change for your voice to be listened to?
Are you a young researcher or PhD candidate that wants to share your research with our growing digital audience?
If so, we want you to contribute to our Young Changemakers Series. It's up to you to decide the content and how you want to present your ideas. Why not take a look at our existing blogs, V-logs and films for inspiration and contact changingthestory@leeds.ac.uk with your idea – we can't wait to hear from you.
Featured Films
You can watch more films created by and interviews with our young changemakers on our Resources page or YouTube Channel.
The ImaginingOtherwise project visited the Zeitz Mocaa museum as our final art-activism-educational event for this difficult year. Meet Gomez who is studying engineering and was fascinated by the architecture of the building and reflects on art, representation and politics in his own life.
"For me to make this film, my grandmother stays in Zimbabwe and my grandfather is there so it's quite a struggle to live, right now it is hard to find food, my aunt is in the army and she is not being paid any more. So when we were asked to make a film I always wanted to do something that can bring a message…" (Peacemore, ImaginingOtherwise).
With support from the Mobility Fund the team from Ilizwi Lenyaniso Lomhlaba made the 4-hour journey down to the coast to meet with a Khoe (or Khoisan) community that has been fighting against a nuclear development on the Eastern Cape coast.
 A short film made by Alana, Bianca, Isabela, Natalia, and Yhandr from the small city of Codó in Brazil.
Moiz Khan – My Story. A short film about Islam and Xenophobia.
Watch a final cut of the animation produced by the young proof of concept project team 'Boom Zine' about the Kosovo music scene in the 1980s.
A short interview about the experiences of the Tonga youth expressed through street art designed and created by the young people themselves.
Filip, a young changemaker on our BiH project talks about the short film he will make based on a moment he observed between his grandmother and her friends.
Success, a changemaker on the Mapping Community Heritage project (South Africa) discusses how young people interviewing the elder community has shaped the ways stories are captured.