Imagining Otherwise: Transforming Spaces through Arts Education
Imagining Otherwise: Transforming Spaces through Arts Education
Imagining Otherwise: Transforming Spaces through Arts Education is a Phase 2 Large Grant project in South Africa.
Imagining Otherwise is a cross disciplinary collaboration grounded in performance, activism and youth-led social change. The co-creator collective of young people located in Cape Town's Cape Flats seeks to establish a sense of place beyond systemic identification of place with gangs, drugs and violence. We aim to challenge youth disempowerment related to lack of resources as consequence of systematic erasure and forgetting.
The project partners, Tshisimani Centre for Activist Education and Bottomup deliver arts-based activism and education, with an explicit focus on young people's participation in the community and a mentorship programme. The partners build capacity through intensive workshops with local artists: performance, storyboards and graphic novel. The cross-arts collaborative storying of experiences and dissemination enables a wide audience to engage with what young people identify in their communities for developing resilience. Drawing on the team's collective experience in working with marginalised young people and the arts as method for critical engagement in public life, we approach the context of violence and exclusion through participatory arts.
We ask: 1. How do young people make sense of race and spatial inequalities in Cape Town? 2. What role does the generative potential of the arts have in 'hope'? 3. When we create and make the world, can that assist in redressing the psycho-social effects of poverty, unemployment and rampant violence in educational and activist alternatives? 4. How do dialogic creative arts generate a theory and practice of social change by, with and for marginalised young people?
In order to address these questions, we are working with several aims: * to map and analyse spatial inequalities of community engagement and resources in the Cape Flats. * to establish a programme of youth engagement through creative arts education. * through such engagement, to generate alternative youth imaginaries and practices.
The #ImaginingOtherwise team are hosting a series of webinars, or international conversations, about the value of co-creation and participation. Catch-up on all the episodes here.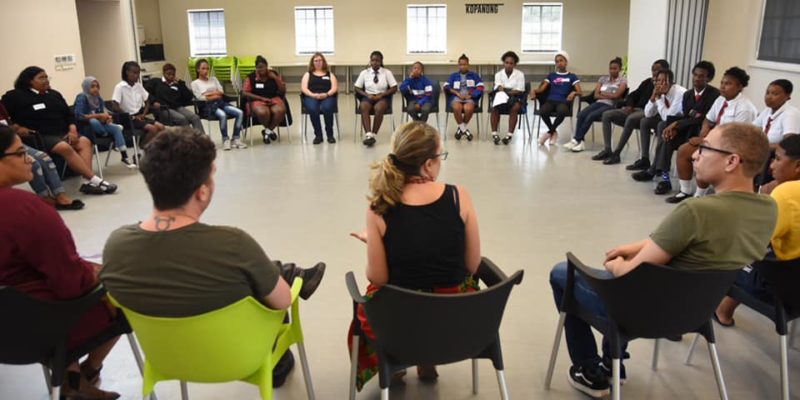 In this collaborative text, ImaginingOtherwise draw out the key social justice concerns faced by young people in South Africa, setting them against the learning from the arts-based project. Moving beyond the framing of the context of race, violence and dispossession, ImaginingOtherwise explore how these critical ideas move towards a useful set of tools for arts education. We do this in the format of a glossary; which we see as building a methodology of participation in the arts as radical possibility—and invitation towards ImaginingOtherwise.
View the Glossary
Read the latest news from the project
In the Changing the Story community of learners with experiences from arts, academia and civil society organisations, our means of...
more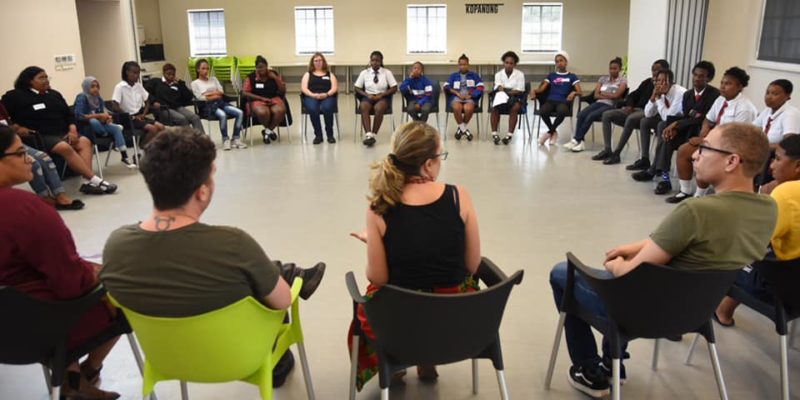 South Africa is perhaps best known for two things: the decades long race-conflict known as Apartheid and former president Nelson...
more
Project location
Core project partners
Professor Mark Fleishman (University of Cape Town)