The Making of the Museum of Education (Kosovo)
The Making of the Museum of Education (Kosovo)
The Making of the Museum of Education: Memory, violence and resistance as seen by artists, youth and institutions is a Changing the Story Phase 2 ECR project.
The Making of the Museum of Education explored the ways in which museums emerge, the interactions between places, narratives and social actors in the process of excavation and construction of pasts. The research is process-oriented and based towards the rooted and full-cycle understanding of memory production and mobilization it produces in the post-conflict societies.
Researchers and participants of the workshop were asked to reflect on the process through blogs, podcasts, video documentation. This process hinged on self reflective and dialogic critiques of its own practices, and the process itself was a rich source of methodological, theoretical and practical interventions. Through the process of training, data gathering, discussions, public screenings and creation of an interactive digital platform, the project sought to initiate plural and critical public discussion, allowing the space for analysis of the conflicting, converging and connective acts of remembrance across temporal and generational experiences.  A documentary film documented the process.
The project produced a digital media platform exploring the ways spaces and platforms contribute to the production of multilayered, intersecting and occasionally competing narratives.  Furthermore by paying attention to a range of media, from film to literary texts to archives, project interrogated the mobilizing potential of public remembrance, its catalyzing and re-mediating force in activist projects.  
Visit the project digital media platform to find out more about the Making the Museum of Education project & the school-house system in Kosovo in the 1990s. Check out video & newspaper archives, interviews with former teachers & students, the School-houses documentary and loads more!
The emphasis of the research is placed on the inter-generational and plural remembrance of events. Digital remembrance creates new examples and practices that direct us to adopt a more hybrid understanding of remembrance as practiced both offline and online and therefore consider mediatized – transformed memory. Because memories change, shift and rely on political contexts it is crucial to interrogate a series of identified past events are interpreted today and in what ways they inform current understandings of violence? 
Watch the recording from The Making of the Museum of Education Film Screening and Panel Discussion, a Changing the Story Inside Out and Outside In Festival event (June 2021):
Stay tuned for project updates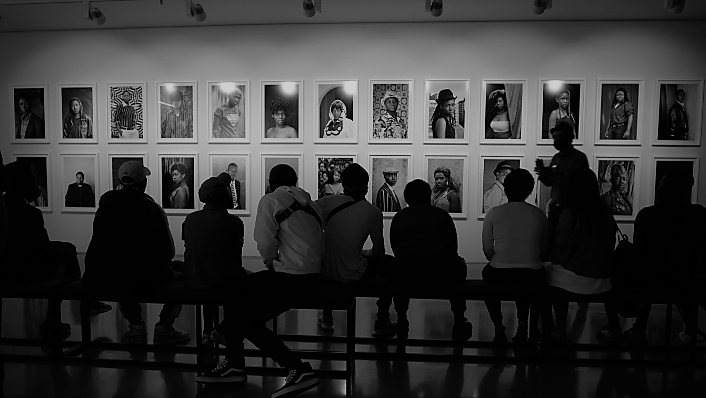 Creative responses to COVID-19, new regional consolidating learning research projects, and our first international film festival – find out what...
more
Project Location
Kosovo
The Making of the Museum of Education: Memory, violence and resistance as seen by artists, youth and institutions is a Changing the Story Phase 2 ECR project
Core Project Partners
Sali Shoshi (Cultural Heritage Without Borders)