Tribal Education Methodology (TEM): Sustainable Education through Heritage and Performance
Tribal Education Methodology (TEM): Sustainable Education through Heritage and Performance
Tribal Education Methodology (TEM): Sustainable Education through Heritage and Performance is a Phase 2 Large Grant project in India
The project aims to develop a sustainable curriculum for young people (10-16 years of age) from the indigenous tribes (Adivasis) of Wayanad District, Kerala, India. The project will develop the TEM Toolkit by using tribal heritage, oral and performance traditions through participatory approaches and digital means. The tribal youth are out-of-school, and a proper integration of tribal language and culture into the State syllabus of Kerala has a long way to go. This results the Adivasi education a complex phenomenon in the State causing lack of education, unemployment and poverty among the tribal youth. This is in addition to the ongoing political issue of tribal landownership. The ratification of Indian constitution in 1950s make the State the custodian of tribal homelands making them homeless and landless. To address these issues of the tribal communities in Wayanad and their post-conflict identities, the project will undertake a youth-led Participatory Action Research (PAR) to design a tribal art-based curriculum for empowering transformative learning for advancing education as a way of reducing poverty. The key activities of the project include:
· Digital documentation of the tribal oral traditions to create a tribal museum and digital archive in Wayanad.
· Developing TEM Toolkit for inclusive curriculum, enabling the tribal youth to achieve secondary education.
· Setting-up a youth-led, sustainable drama club (Bamboo theatre) to inform the participatory 'scheme of work' of the project.
Learning in tribal communities is active and embodied. Physical and sensory components such as touch, smell, seeing and hearing inform the pedagogic practice of forest-centred tribal life and hence, learning is understood not only in terms of reading and writing. As a result, education in the tribal context involves "gustatory" terms of bodily learning. A massive body of rituals and oral traditions as well as participatory art practices such as, dance, music and performance dominate not only the tribal way of life but also shape their world-view, historical and cultural memories and formation of their collective self through 'sensuous scholarship'.
Only a careful integration of art and education will create a sustainable model of tribal education. TEM Toolkit is a solution for the problem and develops new strategies for conflict resolution through cultural means. The use of cultural memory and embodied knowledge will serve as the locus of teaching and learning. Community engagement and participatory processes will inform a new decolonised model of education embedded in indigenous epistemologies.
The impact of TEM includes the partnership with the State Education Board to integrate a sustainable model of education for the tribal youth in Kerala. TEM Museum, and Bamboo Theatre will also equip the young people in the tribal communities to develop new strategies for conflict resolution through cultural means. Beneficiaries include young people in the community; schools in the region and informal education structures like cultural groups and religious affiliations to strengthen a grassroots and bottom-up approach to the development of the curriculum.
________________________________________
________________________________________
Ontu-Nilluva (One Community) is a documentary film consolidating the learning outcomes of the Phase 2 Large Grant project, the Tribal Education Methodology (TEM) located in Wayanad, Kerala, India. Wayanad has the large tribal population in Kerala and the film shows how an art-based participatory action research project like TEM helped shaping and rebuilding the confidence and leadership of the tribal youth learners in Wayanad and reintegrate them into education and community life. Working with the Government of Kerala and led by Dr Sreenath Nair, the TEM project involves a large number of CSOs, NGOs, educators, cultural activists and tribal youth learners to create sustainable impact for the target community.
________________________________________
Read the latest news from this project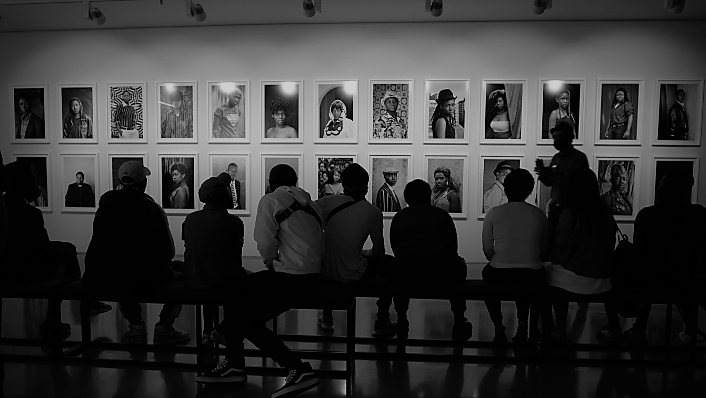 Creative responses to COVID-19, new regional consolidating learning research projects, and our first international film festival – find out what...
more
Tribal Education Methodology (TEM) is designed to have a meaningful intervention into tribal education and state curriculum of Kerala. Unlike...
more
Project location
Project location
Phase 2 Large Grant 'Tribal Education Methodology (TEM): Sustainable Education through Heritage and Performance.'